Huawei
How to Manage Guest Accounts
Huawei
1373
Table of contents
---
Add a guest account
You can set up a guest account on your Huawei smartphone to create a separate area that does not affect other elements of the Huawei device or privacy. All apps and settings are saved separately. The guest account does not have access to the administrator's data and apps.
Android 10 (EMUI 10.0)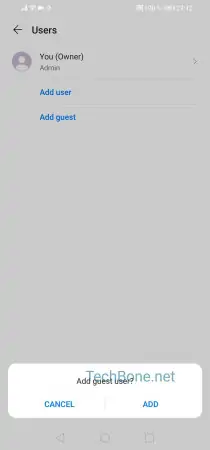 Open the settings
Tap on Users & accounts
Tap on Users
Tap on Add guest
Confirm with Add
---
Delete guest account
As with the user accounts, you can also delete the guest account created from the Huawei smartphone. All data of the guest account will be deleted.
Android 10 (EMUI 10.0)
Open the settings
Tap on Users & accounts
Tap on Users
Choose the guest account
Tap on Delete guest
Confirm with Delete
---