LG
How to Enable or Disable Vibrations
LG
313
Table of contents
---
Vibration pattern
The LG device offers other types/patterns of vibration in addition to the standard vibration. These can be changed separately for SIM cards. The following vibration types are available on the LG device:
Permanent
Quick
Short repetition
Standard
Ticktock
Android 9 (LG UX 9.0)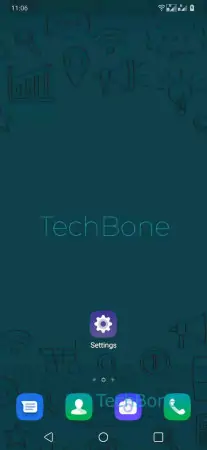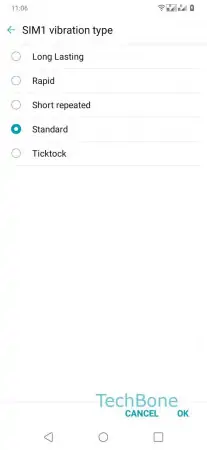 Open the Settings
Tap on Sound
Tap on SIM1 vibration type / SIM2 vibration type
Choose desired Vibration type
Confirm with OK
---
Vibrate while ringing
Calls arrive on the LG device without vibration by default, and you can not only turn the vibration on or off in the settings, but also change its type.
Note: This guide shows how to turn the vibration on or off for sound (calls). Button vibrations are not turned on or off with this setting.
Android 9 (LG UX 9.0)
Open the Settings
Tap on Sound
Enable or Disable Ring with vibration
---