OnePlus
Developer Options
OnePlus
175
Table of contents
---
Enable developer options
The developer options on the OnePlus smartphone provide features for app developers that are almost all uninteresting or irrelevant to the home user.
Useful for the home user is, for example, the USB debugging function, which allows deeper intervention in the system.
To unlock the developer options on the OnePlus device, we navigate to the device settings and tap the build number seven times.
Note: If a lock screen has been set up, the appropriate unlock method (Pattern/PIN/Password) is required before the developer options are unlocked.
After activating the developer options, we find the menu item in System Preferences.
Android 10 (OxygenOS 10.0)
Open the Settings
Tap on About phone
Tap on seven times on Build number
Enter the current pattern, PIN or password
Watch the pop-up
---
USB Debugging
After unlocking the developer options on the OnePlus smartphone, we can turn on/off USB debugging at any time.
USB debugging is required if the user wants to redraw the device or install custom-roms.
The function is also required by the MyPhoneExplorer application or program, for example, to synchronize contacts.
Note: A permanent activation of USB debugging is not recommended, as external access to the system would be possible in case of loss or theft.
Android 10 (OxygenOS 10.0)
Open the Settings
Tap on System
Tap on Developer options
Enable or disable USB debugging
Confirm with OK
---
Disable developer options
On the OnePlus smartphone, it is even easier to deactivate or disable the developer options than it is to activate them.
To do this, we simply navigate to the developer options menu and press the top button. After leaving the options, the options are no longer displayed.
Android 10 (OxygenOS 10.0)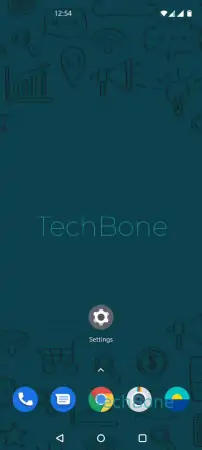 Open the Settings
Tap on System
Tap on Developer options
Disable the developer options
Tap on Back
---