OnePlus
How to Optimize Battery Usage
OnePlus
175
Table of contents
---
Detailed battery usage
We can view the OnePlus smartphone's battery usage to see in detail which apps have used the battery since the last full charge.
You can also view the battery usage of apps or full device usage.
Android 10 (OxygenOS 10.0)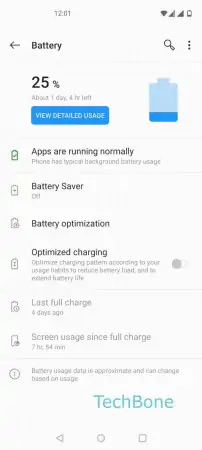 Open the Settings
Tap on Battery
Tap on View detailed usage
Open the menu
Tap on Show full device usage
---
Adaptive battery
The adaptive Battery feature is enabled by default and detects when apps are using the battery heavily and limits battery usage for infrequently used apps on the OnePlus smartphone to extend the battery life of the device.
Android 10 (OxygenOS 10.0)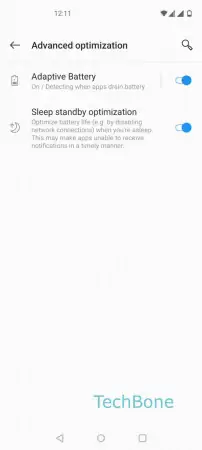 Open the Settings
Tap on Battery
Tap on Battery optimization
Open the menu
Tap on Advanced optimization
Enable or disable Adaptive Battery
---
Optimize battery usage (Apps)
We can individually optimize the battery consumption of each app installed on the OnePlus smartphone.
The following options are available to us, which optimally limit the use of the battery for each app:
Intelligent control: Automatically adjusts the energy concept for background apps according to app properties and usage.
Optimize: Limits the app's background activity to prolong battery life; app notifications and other features may be affected
Don´t optimize: Apps will no longer be restricted when using the battery in the background, which will result in increased battery usage.
Note: We do not recommend optimizing Messenger apps, such as WhatsApp, because incoming messages may be delayed or may not load until after the app has started.
Android 10 (OxygenOS 10.0)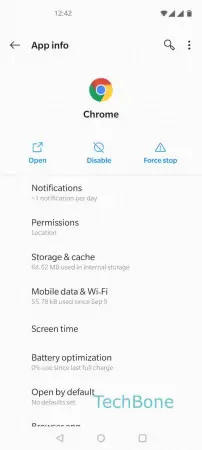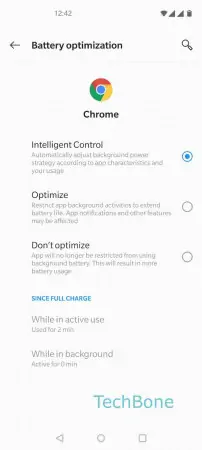 Open the Settings
Tap on Apps & notifications
Tap on See all apps
Choose an app
Tap on Advanced
Tap on Battery optimization
Choose Intelligent Control, Optimize or Don´t optimize
---