OnePlus
How to Use Wi-Fi Direct
OnePlus
132
Table of contents
---
Connect via Wi-Fi Direct
To share and play content directly from the OnePlus smartphone on other compatible devices, such as Smart TVs or Fire TV Sticks, we can connect via Wi-Fi Direct.
This requires both devices to be within range of the same wireless network.
After sending the invitation and verifying the device to be connected, a connection is automatically established.
Android 10 (OxygenOS 10.0)
Open the Settings
Tap on Wi-Fi & network
Tap on Wi-Fi
Tap on Wi-Fi preferences
Tap on Wi-Fi Direct
Choose an available device
---
Turn off Wi-Fi Direct
After connecting the OnePlus smartphone to a Wi-Fi Direct-enabled device, you can disconnect at any time if desired.
Wi-Fi Direct remains enabled on the device until the last connection to another device is disconnected.
Android 10 (OxygenOS 10.0)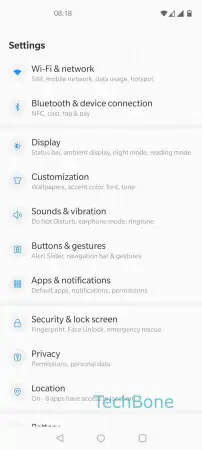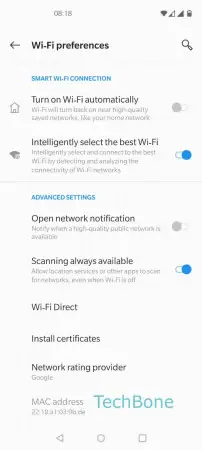 Open the Settings
Tap on Wi-Fi & network
Tap on Wi-Fi
Tap on Wi-Fi preferences
Tap on Wi-Fi Direct
Tap on the connected device
Confirm with OK
---