Oppo
How to Set up SIM PIN
Oppo
39
Table of contents
---
Change SIM PIN
The PIN of the SIM card can be easily changed on the Oppo smartphone via the security settings.
Note: To change the PIN, the current PIN is required.
Android 10 (ColorOS 7.0)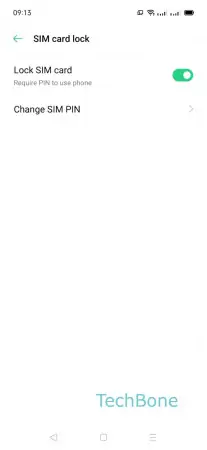 Open the Settings
Tap on Security
Tap on SIM card lock
Choose between SIM1 and SIM2
Tap on Change SIM PIN
Enter your current SIM PIN
Enter new SIM PIN and tap on OK
Enter again new SIM PIN and confirm with OK
---
Enable or Disable SIM Lock
If the SIM PIN query is activated, the PIN of the SIM card is queried every time the Oppo Smartphone is started, and if the SIM lock is (not) desired, it can be activated or deactivated in the security settings.
Note: The current PIN is required to activate or deactivate the SIM PIN request! Without a PIN, it is not possible to change the function.
Android 10 (ColorOS 7.0)
Open the Settings
Tap on Security
Tap on SIM card lock
Choose between SIM1 and SIM2
Enable or Disable Lock SIM card
Enter SIM PIN and confirm with OK
---