Samsung
How to Clear App Data/Cache
Samsung
807
Table of contents
---
Clear App data
The app data contains all the data that has been stored since the installation, including personal data (login information) but also all content (messages, pictures/videos, documents). If the app data is cleared, all data is removed and the app is virtually reset to its origin.
Android 10 (One UI 2.0)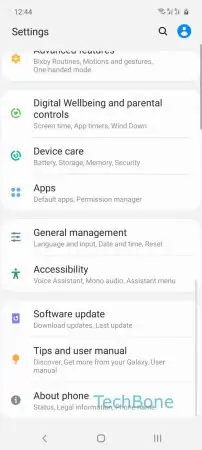 Open the Settings
Tap on Apps
Tap on desired app
Tap on Storage
Tap on Clear data
Confirm with OK
---
Clear App Cache
the app cache is the cache in which data is stored that is often needed. however, a lot of data garbage can accumulate here. especially after app updates, it can often happen that an app no longer works properly because wrong data is stored in the app cache. a simple emptying of the cache usually not only solves problems but also speeds up the app every now and then.
Android 10 (One UI 2.0)
Open the Settings
Tap on Apps
Tap on desired App
Tap on Storage
Tap on Clear cache
---