Samsung
How to Change Ringtone
Samsung
992
Table of contents
---
Custom ringtone
On the Samsung device, we can use our own ringtone in addition to the many standard ringtones, using your favorite song, music, or downloaded ringtones.
The Samsung device scans the entire memory (including the memory card) for ringtones, so it does not matter which folder the custom ringtone is located in.
Note: This guide shows how to select your own ringtone, which is already in the phone memory of your Samsung device.
Android 10 (One UI 2.0)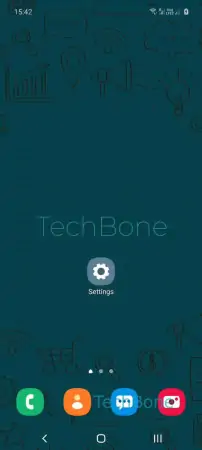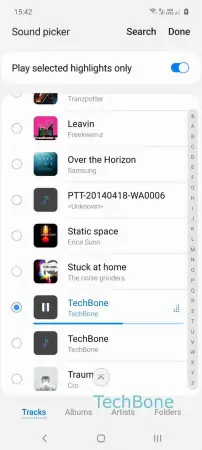 Open the Settings
Tap on Sounds and vibration
Tap on Ringtone
Choose desired SIM-Card
Tap on Add
Confirm with Allow
Choose desired Ringtone
Tap on Done
---
Change Ringtone
in the settings of the Samsung device, the ringtone for calls can be changed. for dual-SIM devices, a separate ringtone can be set for each SIM card. in addition to the standard ringtones, a separate ringtone can be selected, which must first be transferred to the phone memory.
Android 10 (One UI 2.0)
Open the Settings
Tap on Sounds and vibration
Tap on Ringtone
Choose desired SIM-Card
Choose desired Ringtone
---