Xiaomi Redmi 9C

How to enable game turbo
I can't enable it with your instructions. Theres no special functions in redmi 9c. How do i enable it?
---
1 Answers
---
Hello JSac If there are no settings as follows, it is quite possible that the Redmi 9C does not support this function.
---
Android 10 | MIUI 12.0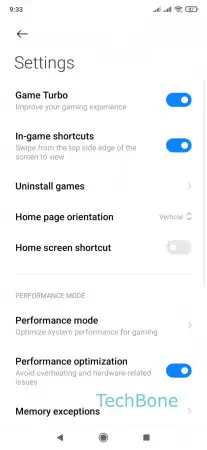 Open the Settings
Tap on Special features
Tap on Game Turbo
Open the Settings
Enable or disable Game Turbo
---
---
Write reply
To be able to write an answer you must first register!