Xiaomi
How to Install or Uninstall an App
Xiaomi
528
Table of contents
---
Install an App
To install apps on the Xiaomi smartphone, all we have to do is open the Play Store, type what we want into the search bar, and you can find just about anything in the Play Store... - from Messenger, like WhatsApp, to cookbooks, to the latest games.
Android 10 (MIUI 12.0)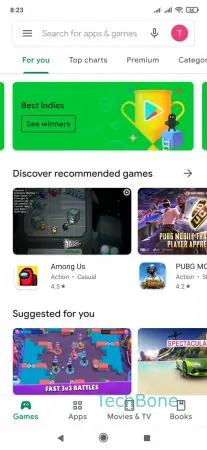 Open the Play Store app
Tap on the search bar
Enter an app name or keyword
Tap on a suggestion
Tap on Install
---
Uninstall an App
Apps that are no longer needed can be easily uninstalled to free up space on your Xiaomi smartphone, for example. Uninstalling will delete all associated data and cannot be restored.
Note: Apps can be uninstalled either from the home screen or from the settings.Several apps can be selected simultaneously.
Android 10 (MIUI 12.0)
Swipe upwards to open the app drawer
Tap and hold an app
Tap on Uninstall
Confirm with Uninstall
---