Xiaomi
How to Use Timer
Xiaomi
2049
Table of contents
---
Setting the timer
If we want to do something in a certain period of time and want to get a reminder, for example to place a bid on eBay, we don't have to set an alarm clock, we can simply enter a certain time limit into the timer function on the Xiaomi smartphone. After the timer starts, the time runs down and automatically notifies us with a ring tone that can be selected previously
The timer can be set to the second up to 23:59:59 hours, minutes and seconds, and can be paused and reset at any time.
Note: In this guide we will set a time, start the timer, pause it and then reset it, the above steps are for illustration purposes only and can be omitted if necessary.
Android 10 (MIUI 12.0)
Open the Clock app
Tap on Timer
Set the timer
Tap on Start
Tap on Pause
Tap on Stop/reset
---
Set timer tone
We can set a specific ringtone for the timer function on the Xiaomi smartphone. We can choose between pre-installed ringtones and custom ringtones. It is also possible to select an .mp3 file.
Android 10 (MIUI 12.0)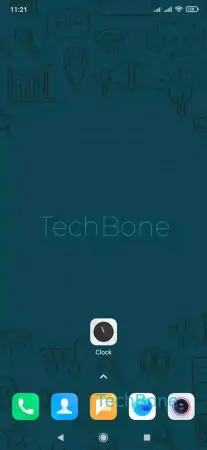 Open the Clock app
Open the menu
Open the Settings
Tap on Timer ringtone
Select a Timer ringtone
---