OnePlus
How to set up Access Point Name (APN)
OnePlus
6405
The access point names (APNs) are necessary to use the mobile data and MMS services on the OnePlus smartphone.
Normally, we receive the APN settings automatically or via configuration message as soon as a new SIM card is inserted into the device and registered in the respective provider network.
In case the access points are incorrect or are not received automatically, we can add them manually.
Note: Many network operators also offer an overview of APNs (Access Point Names) on their own website.
Android 10 | OxygenOS 10.0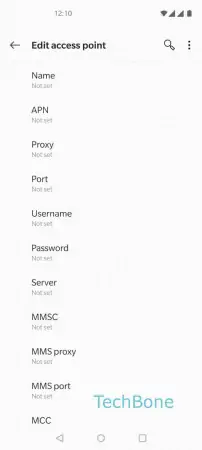 Open the Settings
Tap on Wi-Fi & network
Tap on SIM & network
Choose a SIM card
Tap on Access Point Names
Tap on Add
Enter the appropriate data
Open the menu
Tap on Save
---