OnePlus
How to change system language
OnePlus
2032
During the initial configuration or setup of the OnePlus smartphone, the region and the desired system language are already defined.
If we want to change the language afterwards, the device does not need to be reset to the factory settings.
To select a different language, simply drag the language to the first position of the existing languages, or first activate it using the Add a language button.
Android 10 | OxygenOS 10.0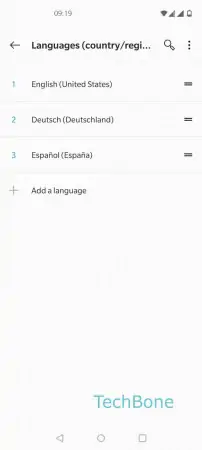 Open the Settings
Tap on System
Tap on Languages & input
Tap on Languages (country/region)
Tap on Add a language or hold a language
Drag the language to the first position
---