OnePlus
How to enable or disable chat features
OnePlus
3975
Depending on the provider, the chat functions of the Messages app on the OnePlus smartphone can be used, which are similar to messenger functions and send and receive messages via the mobile data or a connected wireless network.
This includes, for example, the display on the chat partner's device whether we are currently writing a text or not.
If desired, the chat features can be turned on/off at any time.
Android 10 | OxygenOS 10.0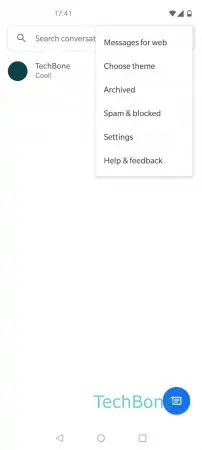 Open the Messages app
Open the menu
Open the Settings
Tap on Chat features
Enable or disable chat features
---