OnePlus
How to send SMS message
OnePlus
1294
An SMS message is a short text message that does not contain any other attachments, such as photos, and can be sent using the Messages app on the OnePlus smartphone.
After selecting a contact or entering the recipient's phone number, a text can be written and sent by tapping the Send button.
Sent and received messages are stored in a conversation or chats so that they can be viewed clearly.
Android 10 | OxygenOS 10.0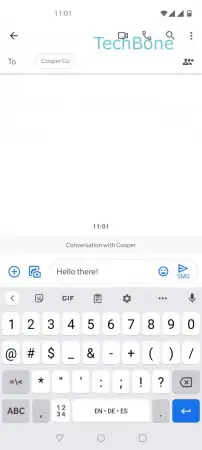 Open the Messages app
Choose a conversation or tap on New message
Choose a contact or type a phone number
Type in a message
Tap on Send
---