OnePlus
How to choose whether to show or hide the notch area
OnePlus
471
Depending on the device model of the OnePlus smartphone, the recess of the front camera, also called notch, is located in the middle or left in the upper area of the display.
Depending on the app, some content may not always be visible in the full-screen display, or videos may only be seen to a limited extent.
We can specify whether the area around the notch should be displayed or aligned with black bars, as if no notch was present.
Android 10 | OxygenOS 10.0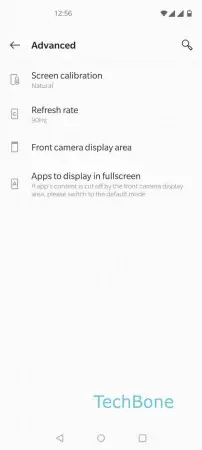 Open the Settings
Tap on Display
Tap on Advanced
Tap on Front camera display area
Choose Show or Hide the front camera
---