realme
How to Adjust Display Settings
realme
676
Table of contents
---
How to Set the Screen Refresh rate
Depending on the device model, the refresh rate of the screen on the realme smartphone can be set, which provides a smoother display, but increases battery consumption.
Depending on the realme device model, there are the following settings:
Automatically
120 Hz
60 Hz
The higher the screen refresh rate, the smoother and more fluid the display for apps.
Android 11 | realme UI 2.0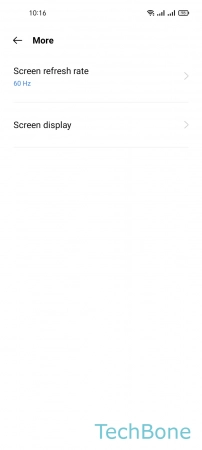 Tap on Settings
Tap on Display & brightness
Tap on More
Tap on Screen refresh rate
Set the Screen refresh rate (the options were not available during the screen recording)
---
How to Turn On/Off OSIE Visual effect
The OSIE (Object Simantec Images and Eye-Tracking) graphics effect enhances colors and textures in images and videos in compatible apps. on the realme smartphone.
Note: The feature may have a negative impact on battery consumption.
Android 11 | realme UI 2.0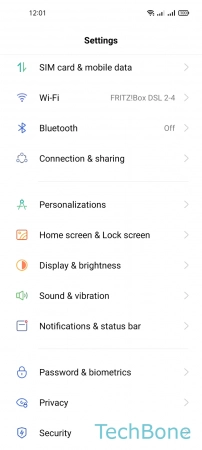 Tap on Settings
Tap on Display & brightness
Enable or disable OSIE visual effect
---