Xiaomi
How to Turn On/Off Blur effect in App Preview
Xiaomi
5393
---
The Blur effect softens the open apps in the preview of the Xiaomi device, meaning that neither textures nor fonts are visible. Blurring is recommended for applications with personal data, such as online banking apps. The Blur effect can be set individually for each app.
Note: in this tutorial we will activate the Blur effect for the Preferences app and then open the app preview to see the applied effect.
Android 11 | MIUI 12.0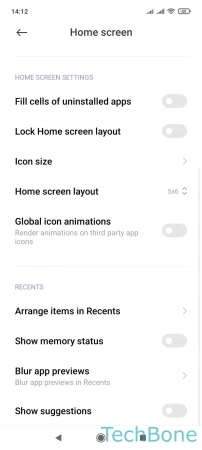 Tap on Settings
Tap on Home screen
Tap on Blur app previews
Enable or disable an app
Download instructions?
If you need the manual often or offline, you can download it here as a PDF document for free.
Download
---