Xiaomi
How to Delete a Conversation
Xiaomi
384
---
We can easily delete an entire conversation/entertainment without having to mark or remove every single message on our Xiaomi smartphone.
Note: Deleted conversations cannot be restored.
Android 11 | MIUI 12.0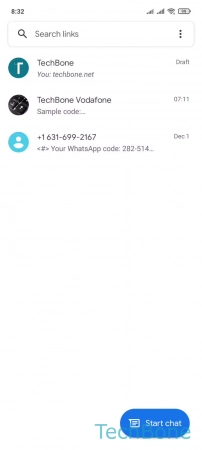 Tap on Messages
Tap and hold a Conversation
Tap on Delete
Tap on Delete to confirm
Download instructions?
If you need the manual often or offline, you can download it here as a PDF document for free.
Download
---