Xiaomi
How to Fill cells of Uninstalled apps automatically
Xiaomi
210
---
Thanks to this feature on the Xiaomi smartphone, the empty fields on the home screen are rearranged or filled automatically after uninstalling apps.
Android 11 | MIUI 12.0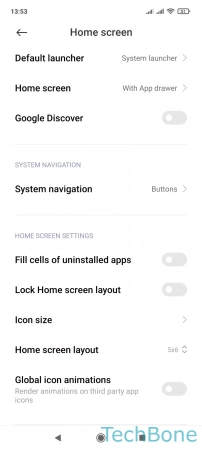 Tap on Settings
Tap on Home screen
Enable or disable Fill cells of uninstalled apps
Download instructions?
If you need the manual often or offline, you can download it here as a PDF document for free.
Download
---