Xiaomi
How to Unarchive a Conversation
Xiaomi
91
---
Archived conversations remain securely stored on the Xiaomi smartphone and can be restored or unarchived at any time.
After a conversion has been unarchived, it is displayed in the overview of all chats.
Android 11 | MIUI 12.0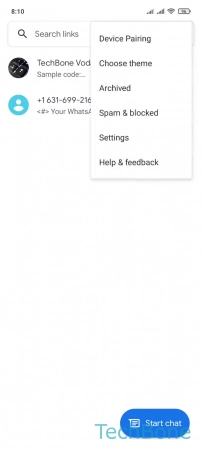 Tap on Messages
Open the Menu
Tap on Archived
Tap and hold a Conversation
Tap on Unarchive
Download instructions?
If you need the manual often or offline, you can download it here as a PDF document for free.
Download
---