Xiaomi
How to Turn on/off Wi-Fi assistant - Select best networks automatically
Xiaomi
1673
---
If the Wi-Fi is activated on the Xiaomi smartphone, the device will automatically connect to another network if the WLAN connection is poor. If all WLAN networks are poor, the smartphone will connect to the mobile data, if they are activated. For this purpose, we can (de)activate an additional query.
Android 11 | MIUI 12.0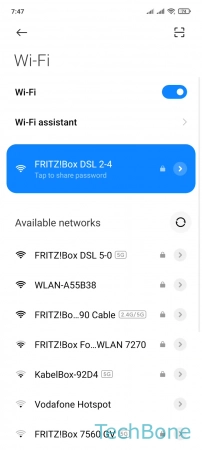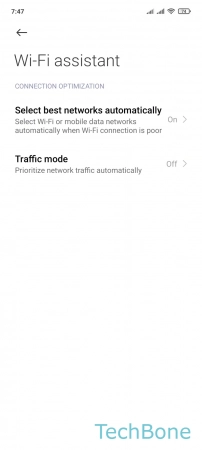 Tap on Settings
Tap on Wi-Fi
Tap on Wi-Fi assistant
Tap on Select best networks automatically
Enable or disable Select best networks automatically
Download instructions?
If you need the manual often or offline, you can download it here as a PDF document for free.
Download
---