OnePlus
How to enable or disable Bluetooth
OnePlus
522
To pair other Bluetooth devices, such as inEars, headphones or speakers with the OnePlus smartphone, Bluetooth general must first be activated.
After using Bluetooth connections, it is recommended to disable the function again to reduce battery consumption.
Note: Bluetooth can also be turned on/off at any time using the quick settings.
Android 10 | OxygenOS 10.0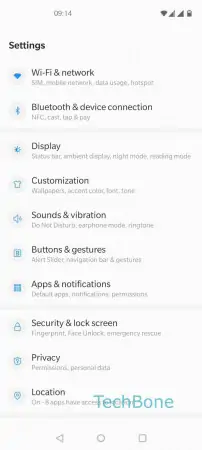 Open the Settings
Tap on Bluetooth & device connection
Enable or disable Bluetooth
---