OnePlus
How to enable or disable "Fixed Dialing Numbers"
OnePlus
2548
The phone app on the OnePlus smartphone includes a feature to set up a call restriction and allow only specified phone numbers to be called or to make calls themselves.
This function serves as a safety feature when setting up a smartphone for children, for example.
After successful activation the allowed phone numbers can be entered in the same menu item.
Note: In order to FDN, the PIN2 is required, which can be found in the documentation of the SIM card.
Otherwise please contact the network provider support.
Android 10 | OxygenOS 10.0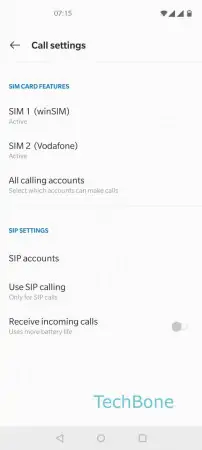 Open the Phone app
Open the menu
Open the Settings
Tap on Call accounts
Choose a SIM card (Dual SIM)
Tap on Fixed Dialing Numbers
Tap on Enable FDN
Enter the PIN2 and tap OK
---