OnePlus
How to enable or disable "Magnification"
OnePlus
6909
In the OnePlus smartphone's accessibility settings, we find a function to zoom in and out on the screen.
For zooming in, we have the choice of the following methods of individual activation:
Magnify with triple-tap: Tap the screen three times to zoom in. To scroll, drag with two fingers.
Magnify with shortcut: Start the enlargement with an additional button in the navigation bar and tap the desired element or area to enlarge it.
Android 10 | OxygenOS 10.0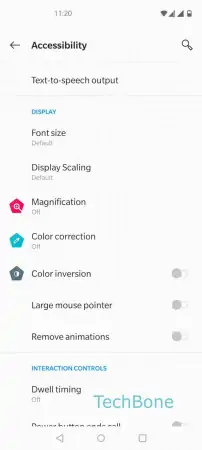 Open the Settings
Tap on System
Tap on Accessibility
Tap on Magnification
Choose Magnify with triple-tap or Magnify with shortcut
Enable or disable Use service
---