OnePlus
Press and hold the power button for Power on/off menu or start voice assistant
OnePlus
769
After setting up the OnePlus smartphone for the first time, sooner or later we reach the point where the device has to be restarted or even switched off.
As you know, if we press and hold the on/off button on the side of the device, the Google voice assistant is started by default.
We are asked by the OnePlus smartphone whether to keep the function or to select the power On/Off menu by holding down the power button, but it can happen that this setting option is tapped away.
If this is the case, we can still select and set the off menu afterwards in the key and gesture settings.
Note: If we want the Voice Assistant to start by default when the Power button is held down, we can open the Power Off menu on the device by pressing the Louder button + Power button.
Android 10 | OxygenOS 10.0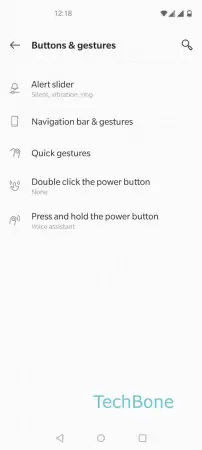 Open the Settings
Tap on Buttons & gestures
Tap on Press and hold the power button
Choose Power menu or Voice assistant
---