Oppo
How to Turn On/Off Camera Quick launch gesture
Oppo
1233
---
The Oppo smartphone's camera can be started by double-pressing one of the volume buttons when the screen is turned off.
This quick launch gesture can be turned on/off at any time in the advanced camera settings.
Note: This feature is not available during audio playback, as priority is given to controlling the playback volume.
Android 11 | ColorOS 11.0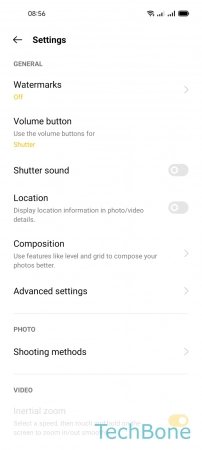 Tap on Camera
Tap on Settings
Tap on Advanced settings
Enable or disable Quick launch gestures
---