Oppo
How to Turn On/Off Camera Quick launch gesture
Oppo
16
---
The Oppo smartphone's camera can be started by double-pressing one of the volume buttons when the screen is turned off.
This quick launch gesture can be turned on/off at any time in the advanced camera settings.
Note: This feature is not available during audio playback, as priority is given to controlling the playback volume.
Android 11 | ColorOS 11.0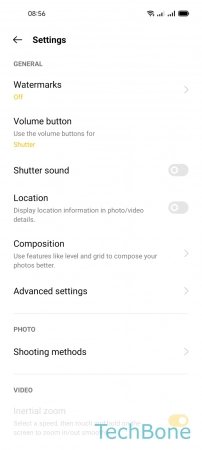 Tap on Camera
Tap on Settings
Tap on Advanced settings
Enable or disable Quick launch gestures
Download instructions?
If you need the manual often or offline, you can download it here as a PDF document for free.
Download
---