Oppo
How to Uninstall an App
Oppo
150
---
An app can be uninstalled from Oppo-Smartphone in different ways. the quick way is via the start screen/app-drawer by tapping and holding the shortcut. with "delete" you can uninstall the app quickly and easily.
The second option, as shown in this manual, can be used to uninstall any app, even if it is not visible on the start screen.
Android 11 | ColorOS 11.0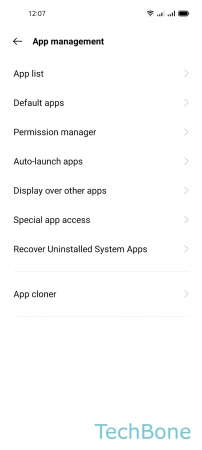 Tap on Settings
Tap on App management
Tap on App list
Choose an App
Tap on Uninstall
Tap on OK
Download instructions?
If you need the manual often or offline, you can download it here as a PDF document for free.
Download
---