realme
How to Set up Data Saving
realme
2158
Table of contents
---
Turn On/Off Data Saving
The data-saving mode or the data saver feature on the realme smartphone means that apps that are running in the background cannot access the network.
When apps are executed in the foreground, the system automatically decides whether data-saving measures are to be taken, which results in a reduction of the image resolution, for example.
If the data saver mode is enabled, no network tethering via USB or Bluetooth can be used.
Note: When data saving mode is active, a corresponding drop icon is displayed in the status bar.
Android 11 | realme UI 2.0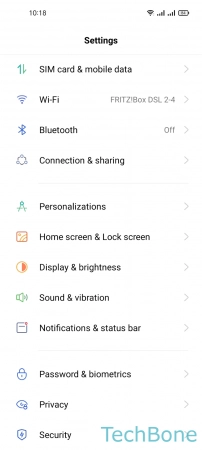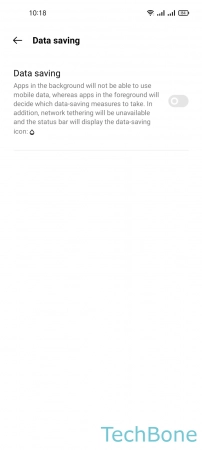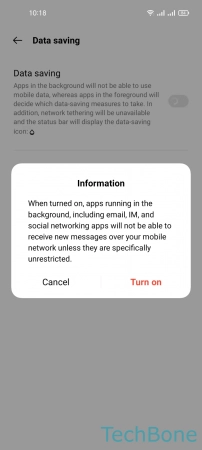 Tap on Settings
Tap on SIM card & mobile data
Tap on Data usage
Tap on Data saving
Enable or disable Data saving
Tap on Turn on
---
Apps with Unlimited Data Usage
Individual apps can be added to the exception when data-saving mode is active on the realme smartphone.
The exceptions still get unrestricted data usage, which is recommended for messenger services, such as WhatsApp, since messages could otherwise be delayed or only loaded after launching an app.
Android 11 | realme UI 2.0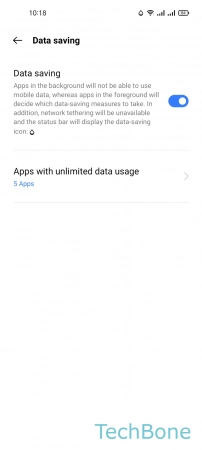 Tap on Settings
Tap on SIM card & mobile data
Tap on Data usage
Tap on Data saving
Tap on Apps with unlimited data usage
Turn On/Off an App
---