Samsung
How to Restore Default App icons
Samsung
1829
---
Once the icons on the Samsung device have been changed, the only way to reset them to default is to use Galaxy Themes; there is no option to change the icons to default in the usual settings.
Android 11 | One UI 3.0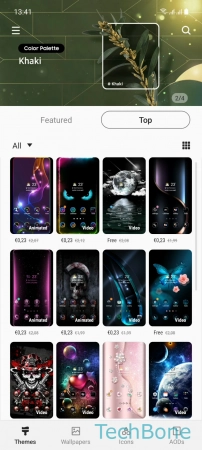 Tap on Settings
Tap on Themes
Open the Menu
Tap on My stuff
Tap on Icons
Choose Default
Tap on Apply
Download instructions?
If you need the manual often or offline, you can download it here as a PDF document for free.
Download
---