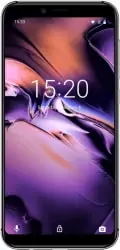 Umidigi A3

Broken Power Button
Can I switch on my Umidigi A3 with broken power button ?
Also - where can I buy replacement power button for my Umidigi A3 ?
---
3 Answers
---
Hello VinceHart62!
I don't know, but some devices turn on as soon as they are connected to the charger. With a little bit of luck your Umidigi will do the same.
For repacement parts for the Umidigi A3 I would search at AliExpress.
Greetings!
Hi Denny,
Thanks for your comment !
The phone does not switch on by connecting power cable - tried that.
AliExpress only have button cables - no buttons or housing available.
Now trying to find broken A3 phone, so I can rescue buttons from it.
Hello VinceHart62!
Thanks also to you for the reply!
We wish you good luck with it.
Greetings!
---
Write reply
To be able to write an answer you must first register!