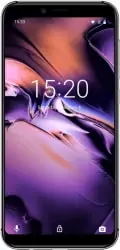 Umidigi A3

will not recognise phone number from sim and there is no APN to LTE functio
I insrteted my sim and phone/messaging works fine, but the phone did not record my number from the sim and mobile internet does not work. There does not appear to be an APN facility nor an LTE facility. Operating Android 9 Pie.
Can you help?
---
1 Answers
---
Hello Wineman43!
There is definitely a section for setting the APNs on your device.
Enter Settings > Network & Internet > Mobile network > Advanced > Access point names (APNs)
Greetings!
---
Write reply
To be able to write an answer you must first register!