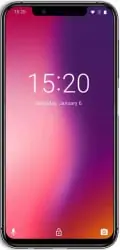 Umidigi One Pro

Key / signal to answer incoming calls?
Hi,
When I get some call nothing happens in the screen of my phone, absolutely nothing. The phone sounds and vibrate and in the screen there's not signal or key to answer the call, nothing that I can move to answer the call.
How can I get the usual symbol to answer calls?
And the sound keep only for some seconds, it is very short eveneven I use some song how could play for minutes. How can I increase the duration of the ring/song?
Regards.
---
0 Answers
---
Write reply
To be able to write an answer you must first register!