Xiaomi Poco X3 NFC

Netflix, Subtitle, Colour WASHED
Hello,
Please help, steps to follow:
Open Netflix, Press More - Account, Subtitle Appearance - Change ( Font to BLOCK , Colour to YELLOW/GREEN/BLUE ) ( Shadow to UNIFORM, BLACK ).
The subtitle becomes unreadable, FADED, WASHED, GLOSSY.
Thank you for your time and effort put into reading and understanding the issue.
Thank you for any Suggestions or Possible Fix.
IS my unit Faulty ? IS Netflix pixel colour wrong ? Can anyone confirm the issue ?
Kind Regards,
Andy.
---
1 Answers
---
Hi Andy, as far as I know subtitles are always output from the smartphone and not directly from the app, so I would check the subtitle settings directly from the Poco X3 NFC to see if anything can be changed here:
---
Android 10 (MIUI 12.0)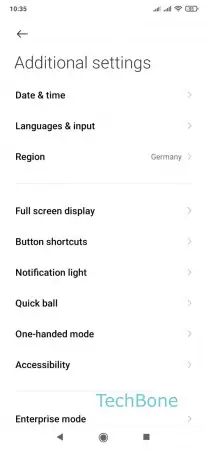 Open the Settings
Tap on Additional settings
Tap on Accessibility
Tap on Hearing
Tap on Caption preferences
Enable or disable Accessibility
---
---
Write reply
To be able to write an answer you must first register!