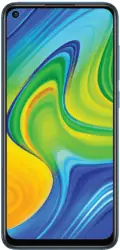 Xiaomi Redmi Note 9

How to add floating apps to game turbo
I tried everything and when im playing and open the game turbo apps shortcuts there are only 6 apps, and i did what the yt video tutorial said but they wont appear on the game turbo bar:(
---
3 Answers
---
Hi FerRuiz02!
Do you have the ingame shortcuts enabled?
I just checked on our Xiaomi phones, when you open the ingame shortcut, you can choose between apps on the left side. There is a small down arrow where you can select more apps. Below that, as far as I can see, are all the installed apps on the device.
Greetings!
Hello FerRuiz02!
I would rather say that it is due to a bug in Game Turbo. Have you deactivated Game Turbo, then activated and restarted the device?
---
Write reply
To be able to write an answer you must first register!