Xiaomi
How to Set Battery saver for individual Apps
Xiaomi
8514
---
We can set up an individual power plan for each app on the Xiaomi smartphone. When power saving mode is enabled, the app is handled according to the selected plan. The following power saving options can be enabled:
No restrictions: Power saving does not restrict app activities.
Power-saving mode (recommended): Identify apps and activities to run important processes.
Restrict background applications: Some features (such as push notifications) may be affected, but apps will not be closed.
Restrict background activity: Apps are closed to save power.
Android 11 | MIUI 12.0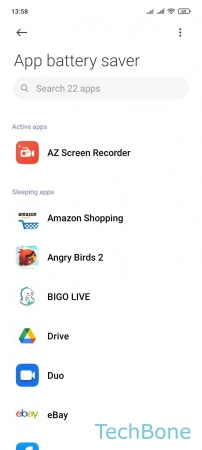 Tap on Settings
Tap on Battery & performance
Tap on Battery
Tap on App battery saver
Choose an app
Choose an option
---