Xiaomi
How to Limit App usage (App timer)
Xiaomi
6499
---
In order to limit the use of apps on the Xiaomi smartphone, or to keep a better overview, we can activate an app timer for each app on the device, which counts the app's usage time and pauses it automatically when the set limit is reached.
Note: The defined time-of-use of the apps is automatically reset daily at 00:00 hrs.
Android 11 | MIUI 12.0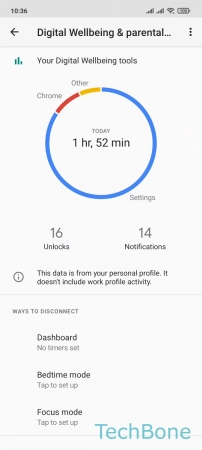 Tap on Settings
Tap on Digital Wellbeing & parental controls
Tap on Dashboard
Tap on Timer
Set the App timer and tap OK
Download instructions?
If you need the manual often or offline, you can download it here as a PDF document for free.
Download
---