Xiaomi
How to Use Emergency SOS
Xiaomi
10201
Table of contents
---
Emergency SOS
The Xiaomi smartphone can send an SOS SMS to selected contacts containing information about our location by pressing the power button 5 times in quick succession. We can also set it to send the last hour's call history.
Note: In this guide, we will activate the emergency help and add a contact (multiple contacts are possible). Other options are available in the same way. Please follow the instructions on the screen.
Android 10 (MIUI 12.0)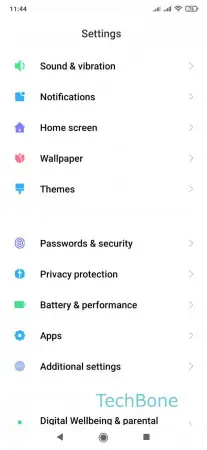 Open the Settings
Tap on Privacy protection
Tap on Passwords & security
Tap on Emergency SOS
Enable or disable Emergency SOS
---
Emergency contacts
If we have already activated the SOS Emergency Help on the Xiaomi smartphone, we can add more contacts afterwards in case one or the other has been forgotten.
Android 10 (MIUI 12.0)
Open the Settings
Tap on Passwords & security
Tap on Emergency SOS
Tap on Emergency contacts
Tap on Add
Choose one or more contacts
Tap on OK
Choose Cancel or Send now
---