Xiaomi
How to Manage Device administrator apps
Xiaomi
1430
---
We can set apps as device administrators that are granted special rights and access on the Xiaomi smartphone.
This includes, for example, changing the system settings or deleting the smartphone's data remotely, with separate access to the internal memory.
The device management apps also get permission to disable or change the unlock password.
The Find My Device feature, for example, gets the advanced access to erase all data on the device in case of loss or theft.
Note: It is strongly recommended that only trusted apps and services are set as device administrators to avoid possible security risks or damages.
Android 11 | MIUI 12.0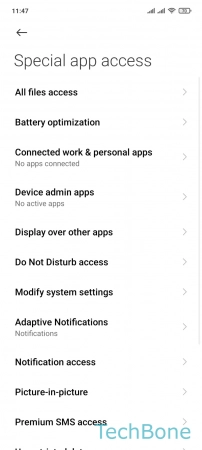 Tap on Settings
Tap on Privacy protection
Tap on Special permissions
Tap on Device admin apps
Choose an app
Tap on (De)activate this device admin app
Tap on OK
Download instructions?
If you need the manual often or offline, you can download it here as a PDF document for free.
Download
---