Xiaomi
How to Set up Privacy protection password
Xiaomi
2837
---
We can set a separate password on the Xiaomi smartphone to protect personal information by creating a pattern that will be linked to the Mi account, if any, in case we need to reset the privacy password at some point. We can also set
whether or not to use fingerprint as the unlock method. The privacy password can be set for the following areas:
Android 11 | MIUI 12.0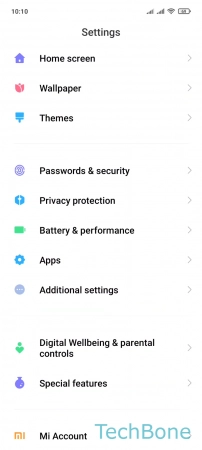 Tap on Settings
Tap on Passwords & security
Tap on Privacy protection password
Enable Use Privacy protection password and follow the instructions on screen
Download instructions?
If you need the manual often or offline, you can download it here as a PDF document for free.
Download
---