Xiaomi
How to Set up Quick Ball Shortcuts
Xiaomi
644
We can customize the Xiaomi smartphone's Quick Ball or Access Tool as we like. We have five assignable fields, each of which has a different function. If we
want to add a function or shortcut, it replaces another, previously selected one. The following shortcuts can be selected:
WLAN
Mobile data
Bluetooth
Silent
Locking rotation
Lock
Screenshot
Lamp/Torch
Press and hold the on/off button
Clear Cache
Back to
Start
Menu
Single-handed mode
Apps (direct access)
Note: In this manual we will only change one shortcut, others can be set up or defined in the same way.
Android 10 (MIUI 12.0)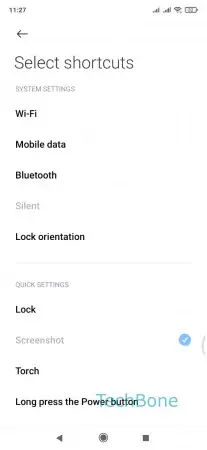 Open the Settings
Tap on Additional settings
Tap on Quick ball
Tap on Select shortcuts
Choose a shortcut to replace
Choose a new shortcut
---