LG
How to Use Wi-Fi Direct
LG
494
Table of contents
---
Wi-Fi Direct
With Wi-Fi Direct, you can connect two compatible devices directly to each other, such as a printer, TV, or other smartphone. On the LG smartphone, you can establish a Wi-Fi Direct connection using Advanced Wi-Fi Settings.
Android 9 (LG UX 9.0)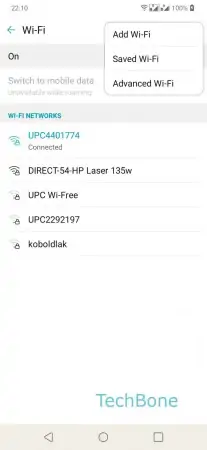 Open the Settings
Tap on Wi-Fi
Open the Menu
Tap on Advanced Wi-Fi
Tap on Wi-Fi Direct
Tap on desired device
---
Turn off Wi-Fi Direct
There is no feature on the LG smartphone to turn off Wi-Fi Direct in general; to turn off Wi-Fi Direct, simply disconnect all connections.
Android 9 (LG UX 9.0)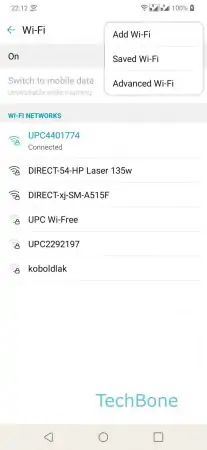 Open the Settings
Tap on Wi-Fi
Open the Menu
Tap on Advanced Wi-Fi
Tap on Wi-Fi Direct
Tap on Connection
Confirm with OK
---