OnePlus
How to enable or disable data roaming
OnePlus
3904
In order to be able to use the mobile data abroad or with a foreign provider network, we have to activate the roaming function on the OnePlus smartphone, which only then allows a connection to the Internet, what can lead to increased costs.
Depending on the provider, additional APN settings for roaming have to be configured.


Note: If we are in another EU country, we can use EU roaming, which means that we can use the Internet volume as if we were in our home country.
We still recommend that you check with your mobile phone provider beforehand to avoid unexpected costs.
Android 10 | OxygenOS 10.0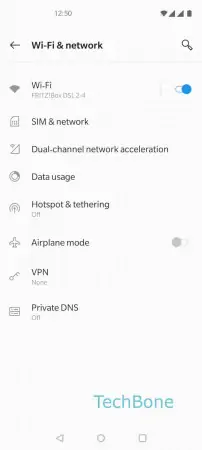 Open the Settings
Tap on Wi-Fi & network
Tap on SIM & network
Choose a SIM card
Enable or disable Roaming
Confirm with OK
---