Oppo
How to Turn Off TalkBack
Oppo
472
---
Once TalkBack is activated on the Oppo-Smartphone, it can only be deactivated again with a slightly different control. A single tap selects the corresponding function/App (green border). A double tap then executes the action.
Android 11 | ColorOS 11.0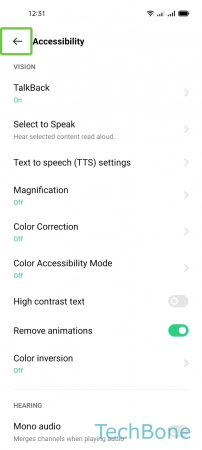 Tap on Settings
Tap twice on Settings
Swipe with two fingers to scroll
Tap on Additional settings
Tap twice on Additional settings
Tap on Accessibility
Tap twice on Accessibility
Tap on Talkback
Tap twice on TalkBack
Tap on TalkBack (Button)
Tap twice on TalkBack (Button)
Tap on Stop
Tap twice on Stop
Download instructions?
If you need the manual often or offline, you can download it here as a PDF document for free.
Download
---