Oppo
How to Add a Downloaded Keyboard
Oppo
122
---
ColorOS (Android) manages all input methods in a central place under "Manage Keyboards". Here, besides the on-screen keyboards, also voice inputs and other keyboards are managed. In other words, here the keyboards can be activated or deactivated. If we want to use an alternative keyboard to Gboard, for example, we first have to activate the keyboard here before we can select it as the standard keyboard.
Android 11 | ColorOS 11.0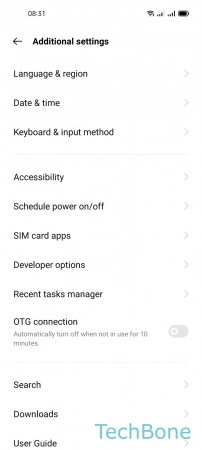 Tap on Settings
Tap on Additional settings
Tap on Keyboard & input method
Tap on Manage keyboards
Enable a Keyboard
Tap on Activate
Download instructions?
If you need the manual often or offline, you can download it here as a PDF document for free.
Download
---