realme
How to Turn On/Off NFC
realme
877
---
Many mid-class smartphones already have an NFC chip, including realme smartphones. NFC (Near Field Communication) is a radio technology and is used for near-field communication between compatible devices.
Thanks to NFC, processes can be completed in close proximity, such as paying with a smartphone at a checkout terminal or transferring files via Android Beam.
NFC devices do not have to be paired, as is common with Bluetooth devices, for example, because it is sufficient if both devices are within range.
Note: NFC can be enabled or disabled at any time via the quick settings in the status bar.
Android 11 | realme UI 2.0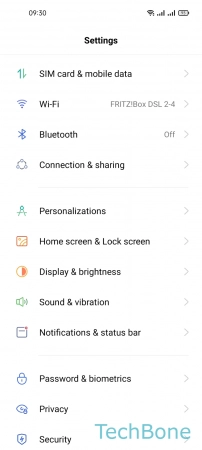 Tap on Settings
Tap on Connection & sharing
Enable or disable NFC
---