realme
How to Set up TalkBack
realme
875
Table of contents
---
Turn On TalkBack
TalkBack is a screen reader that converts text to speech, allowing the visually impaired to interact with the realme smartphone.
To help you orient yourself while using it, TalkBack slightly customizes the controls. A single tap selects the text or item and reads it aloud, and a double tap registers the activation or selection of the app or menu item, for example.
Android 11 | realme UI 2.0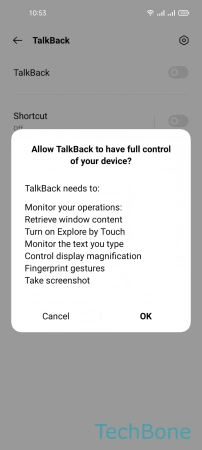 Tap on Settings
Tap on Additional settings
Tap on Accessibility
Tap on TalkBack
Turn On TalkBack
Tap on OK
---
Turn Off TalkBack
To disable TalkBack on the Android device, it takes more than just navigating to the accessibility settings, as the TalkBack feature changes the control of the device as follows:
Swipe left or right to switch between items/options/apps
Double-tap to select an item/option/application
Two-finger swipe to scroll
Note: In this tutorial we will focus on the special TalkBack navigation to successfully disable the feature.
Android 11 | realme UI 2.0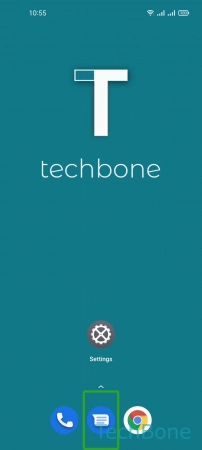 Tap on Settings
Tap twice on Settings
Swipe with two fingers to scroll
Tap on Additional settings
Tap twice on Additional settings
Tap on Accessibility
Tap twice on Accessibility
Tap on TalkBack
Tap twice on TalkBack
Tap on TalkBack (Button)
Tap twice on TalkBack (Button)
Tap on Stop
Tap twice on Stop
---