Samsung
How to Back up Secure Folder
Samsung
968
---
A normal backup of the Samsung device does not include the Safe Folder, so a separate backup is required to ensure that the data from the Safe Folder is also backed up.
To create a backup of the safe folder you need a Samsung account, because the backup is backed up in the Samsung cloud.
Automatic Backup
It is also possible to have a backup of the secure folder created automatically, but only if the Samsung device has been connected to the WLAN for at least one hour and is charging (with the screen off). If the conditions are met, a backup is created automatically every 24 hours.
Note: Files larger than 1GB are not backed up.
Android 11 | One UI 3.0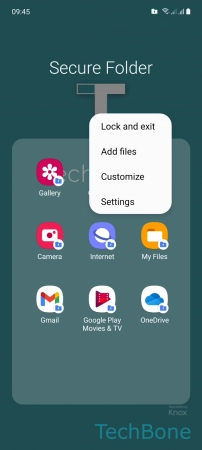 Tap on Secure Folder
Open the Menu
Tap on Settings
Tap on Backup and restore
Tap on Back up Secure Folder data
Select the Content to back up and tap Back up
---