Samsung
How to Clear Browser Cache
Samsung
263
---
In the browser cache, data and files are stored temporarily in order to be able to load a website quickly when it is called up again.
However, the cache of the Samsung Internet browser also has the disadvantage that in some cases outdated files are stored. This can lead to a wrong display or to functional restrictions of the website. In this case, the browser cache can be cleared manually.
Android 11 | One UI 3.0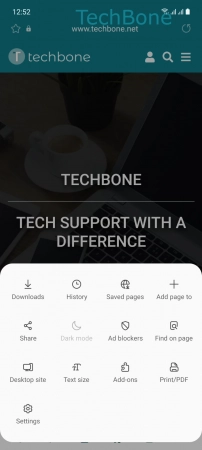 Tap on Internet
Open the Menu
Tap on Settings
Tap on Personal data
Tap on Delete browsing data
Select Cache and tap Delete
Download instructions?
If you need the manual often or offline, you can download it here as a PDF document for free.
Download
---