Samsung
How to Set a Custom ringtone for a Contact group
Samsung
2631
---
On the Samsung device, individual ringtones can be set for individual contact groups. For example, if a contact in this group calls, the group ringtone will sound.
Even if a ring tone is set for the group, the ring tone of a contact is preferred.
Android 11 | One UI 3.0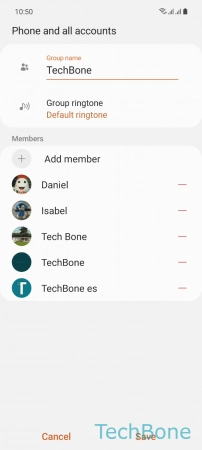 Tap on Contacts
Open the Menu
Choose a Group
Tap on Edit
Tap on Group ringtone
Select a Ringtone
Tap on Back
Tap on Save
Download instructions?
If you need the manual often or offline, you can download it here as a PDF document for free.
Download
---